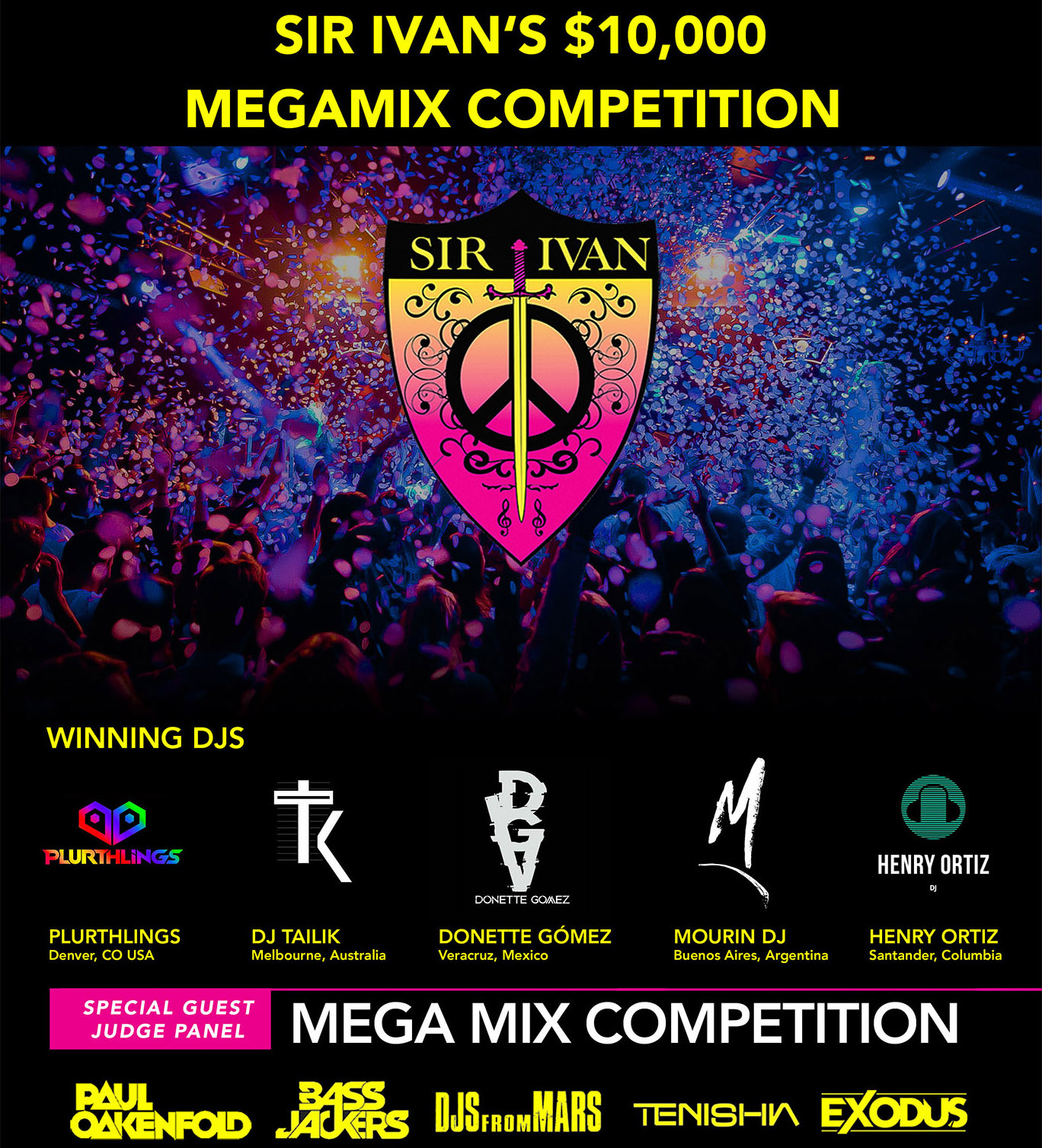 As we all know, times have been extremely tough for everyone, as we have gone through the COVID-19 lockdowns, globally. The live entertainment world has been brought to a screeching halt and with it, so have many paychecks for DJs that make their living from performing at nightclubs, bars, and festivals. Sir Ivan is very excited to be able to offer some help to those that have lost those paychecks, through a very cool MegaMix competition. He's also donating $5,000 to Insomniac's Rave Recovery relief fund.
Using 18 of Sir Ivan's biggest tracks, DJ's will create a "Mega-Mix" of all the songs, including some of their own production value, to deliver unique and creative works, that will be judged by the likes of Paul Oakenfold, Bassjackers, DJs From Mars, Tenishia, and Exodus.
Five winners will receive $1,000 cash! Five runners-up will also win prizes.
The competition has come to an end and our winners have been announced!
Congratulations to the top five cash winners: PLURTHLINGS, DJ TAILIK, DONETTE GÓMEZ, MOURIN DJ & HENRY ORTIZ.
And congratulations also to our five runners-up GOZU, PAUL ROSS, MAVVWA, DROP GROUND & TAGO.